Noplace presents: Johan Øvergård - The Map is not the Territory
fredag 7. februar 2014 kl. 20:00

på NoPlace

Noplace, Oslo proudly presents:

THE MAP IS NOT THE TERRITORY

Johan Øvergård

07.02.14 – 16.02.14

Opening: Friday 07.02.14, 20.00 – 23.00
…
Opening hours 14-17, Saturdays and Sundays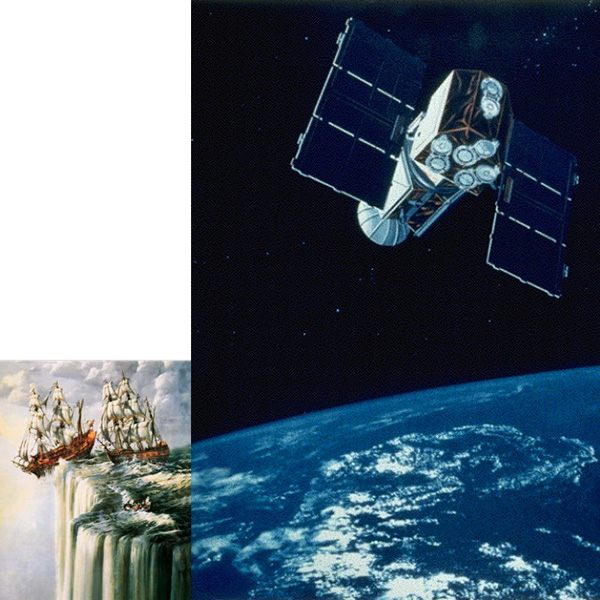 In 1976, artist Ed Miracle created the painting I told you so. The painting depicts the myth of the flat Earth, where two ships are on the verge of sailing off the edge. The image immediately became a great commercial success, but not just for the artist himself. Numerous plagiarized versions, on all manner of printed merchandise from t-shirts and calendars to coffee cups started popping up, and were sold without the artist's permission.

The following year, in 1977, artist and designer couple Charles and Ray Eames completed the film Powers of Ten. The film attempted to demonstrate both the micro and macro scale of the universe by incrementally zooming outwards from a picnic scene in a park and all the way out to the stars and galaxies, and then in reverse, zooming all the way back to the cellular makeup within the human body.

Two decades later, satellite-based internet became the first commercially available option for wireless network access, revolutionizing the way we received, disseminated and processed text- and image-based information and communication. Because of this, Miracle's painting resurfaced yet again, but also drowning amidst the seemingly limitless array of copies and reinterpretations.

Deep space and deep sea now represents the final frontiers of our known universe. Beyond this, imagination and fantasy take over. In time, perhaps our current world view will be as outdated and redundant as the once held belief that the Earth was flat?